AEROBICS
Do you want to strengthen and tone your muscles while getting your heart rate up? Would you like to have fun while getting an incredible workout? Benicia Health & Fitness club offers a wide variety of classes for all different levels of fitness with experienced and educated instructors that will keep you motivated.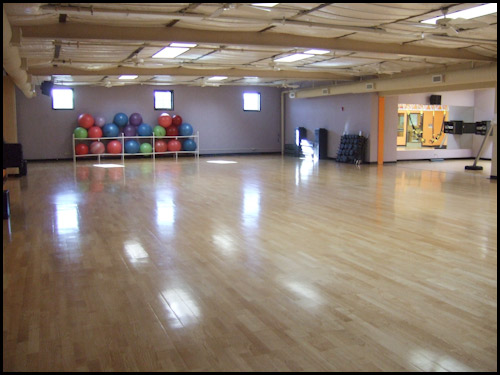 CARDIO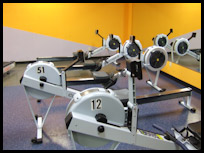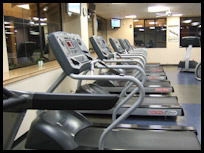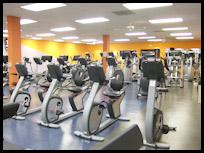 Benicia Health & Fitness Club offers a fully equipped 2000 square foot room with the finest cardio machines the industry has to offer. Choose from a selection ranging from treadmills, recumbent and stand-up stationary bikes, three types of ellipticals, step mills, stair masters and rowing machines. We have selected the latest machines with the most trusted names in fitness such as Matrix, StarTrac, Concept2, Paramount, PreCor, and Cybex. All of our equipment have advanced ergonomics, safety and easy-to-use consoles to maximize your cardio workouts. Our cardio room is available to all Guest Passes, Diamond and Emerald memberships.
CIRCUIT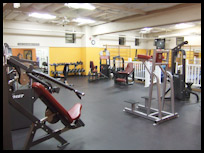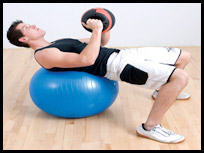 Circuit training has been proven to be an excellent way to improve strength and stamina. Benicia Health & Fitness Club offers a designated Adult Circuit area which provides you with ten of the top Hoist strength machines to be able to strengthen all major muscle groups of your body. Need some help getting started? Our group Adult Circuit class utilizes the machines while teaching you how proper form and the basics of strength training.
Adult Circuit class is available every Friday at 8:30am
PILATES
Did you know that from 2000 to 2009, Pilates participants in the US increased over 456%? That is an amazing number of people who have learned about the incredible mind-body exercise that focuses on the quality of the movement rather than quantity. Pilates can be done two ways: Mat Pilates with a floor mat or Pilates Reformer with machines. Whichever you choose, the exercises will transform how your body looks while increasing flexibility and toned muscle and teaching you body awareness.
Click here for the Mat Pilates schedule

REFORMER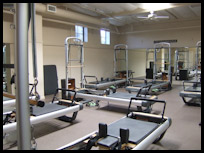 Our classes are progressive and on an ongoing month to month basis to encourage you to commit and receive ultimate benefits from the program. Cost is $50 a month for 1 class/week. Entry into these classes is based on skill level.
Please contact our Front Desk for additional information.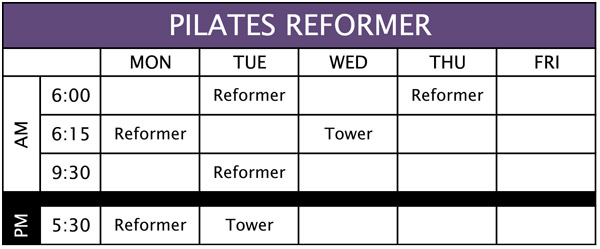 SPIN®
This original indoor cycling program is simply the best for an intense cardio workout.  It is a comprehensive training system that simulates real cycling techniques and is created for all ages and abilities to achieve their health and fitness goals.  Our instructors go through a comprehensive training to ensure students receive full cardio benefits during their workouts.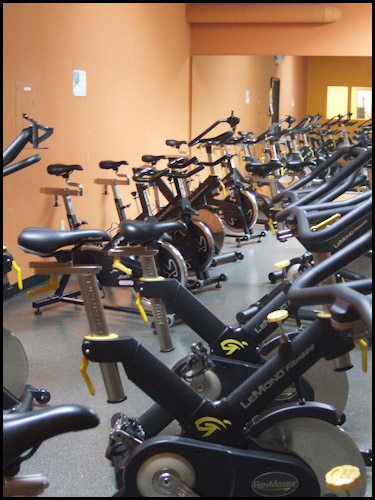 WEIGHT ROOM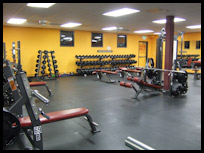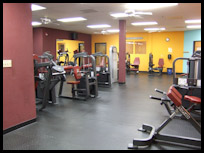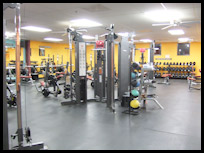 Benicia Health & Fitness Club provides a 3800 square foot room with over forty of the top brand strength equipment from Cybex, Hoist, Hammer, Viper and more.  Additional Ivanko fixed dumbbells, medicine balls, kettle bells and more are available to maximize your strength training.  Our weight room is available to all Guest Passes, Diamond and Emerald memberships.
YOGA
Our designated Yoga Studio holds classes daily, often twice a day, for a discipline that blends movement, breath and relaxation to nourish and balance your entire body system. Benicia Health and Fitness Club offers a variety of experienced yoga instructors who guide members and guests of all abilities safely through exercises which promote strength and flexibility. Reasons for yoga include relaxation, injury, improve physical fitness, stress management and more.