Contact Us
Phone: 707.751.0410
Hours:  Monday - Friday 9am - 7pm

Our spa offers you friendly and professional staff, tanning equipment and Hydromassage services. Choose from many options including conventional or accelerated, booth or bed, standard tanning, as well as a variety of accelerators and lotions.
Important Reminders regarding UV Tanning
Per California Law, you must be 18 years of age to use the tanning facility.
Valid Picture ID Required for purchase.
We recommend calling ahead to make an appointment although walk-ins are welcome.
Minutes expire 6 months after date of purchase.
Gift Certificates Available.
UV Tanning
New Client Special*
New Clients have the opportunity to try either Accelerated or Conventional tanning at a discounted price. One purchase per client & first time clients only.
Accelerated 220 minutes $45; Conventional 120 minutes $25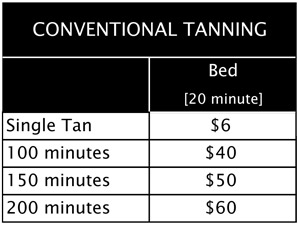 Hydromassage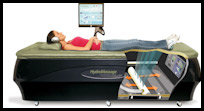 Hydromassage is a fully customizable, user friendly massage system that gives users a powerful, heated massage in as little as 10 minutes. You enjoy all the benefits of traditional massage while remaining fully clothed and completely dry throughout the massage.